KievBuild 2007 – XI International Specialized Exhibition of Architecture and Construction
February 27, 2007
  In the Exhibition Center of Kiev (Ukraine) from 20 to 23 February 2007 was held the XI International Specialized Exhibition of Architecture and Construction – KievBuild 2007.

The exhibition «KievBuild 2007″ were presented already become traditional specialized exhibitions:
«Build-2007″ (Construction)
«InteriorsKiev-2007″ (decoration, furnishing, interior decoration)
«Santechnika-2007″ (sanitary ware and bathroom equipment)
«Landscape & Garden-2007″ (landscape architecture and design)
«Cottage-2007″ (housing)
«HardWare-2007″ (metal, hardware and fasteners, tools)
«Windows & Doors-2007″ (achievements manufacturers of windows and doors)
and several others.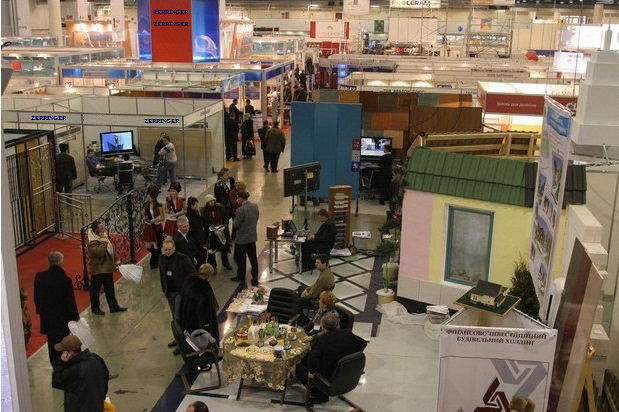 Ventilated Facade system ZERRINGER was presented by Ukrainian representative office of the Canadian company ZERRINGER. Facade system TM ZERRINGER  – the result of 30 years of experience of Canadian engineers in the construction  facades of buildings in many countries and climatic regions of the world.
At the exhibition were represented  new technical solutions, and shown the benefits of ventilated facades.